Restaurant Karolina Fűszerkert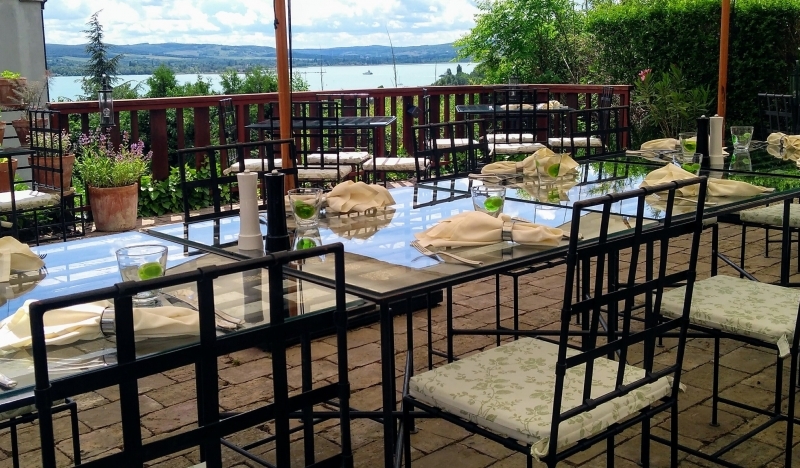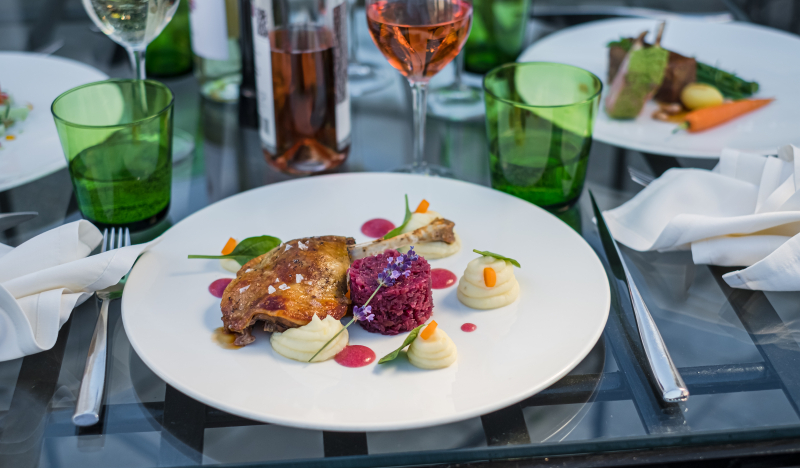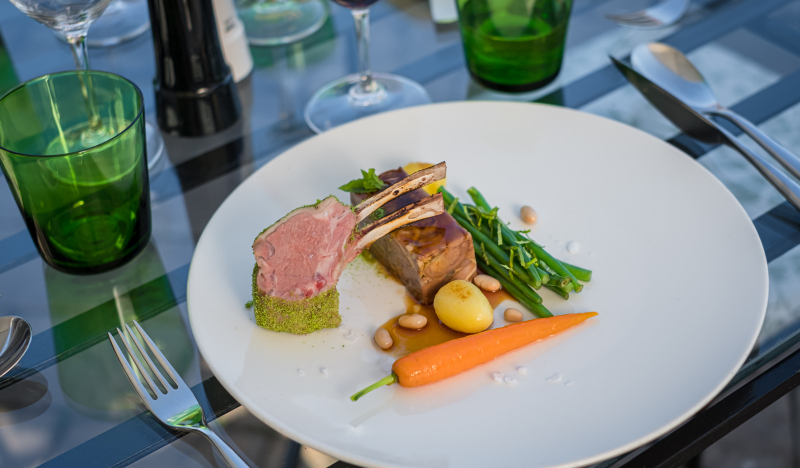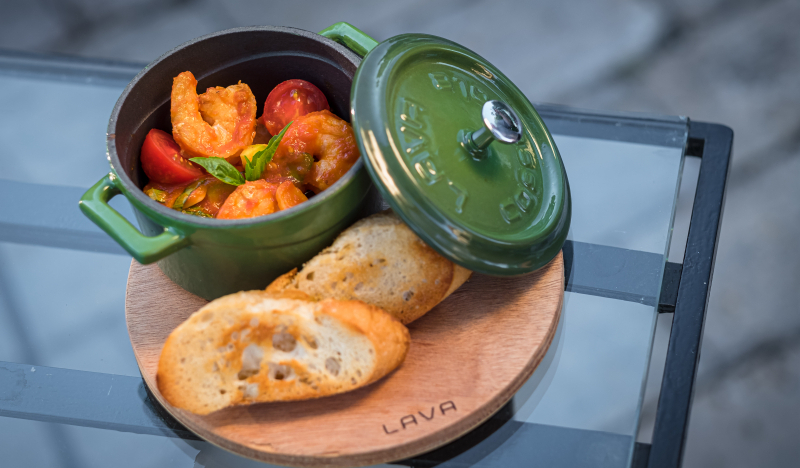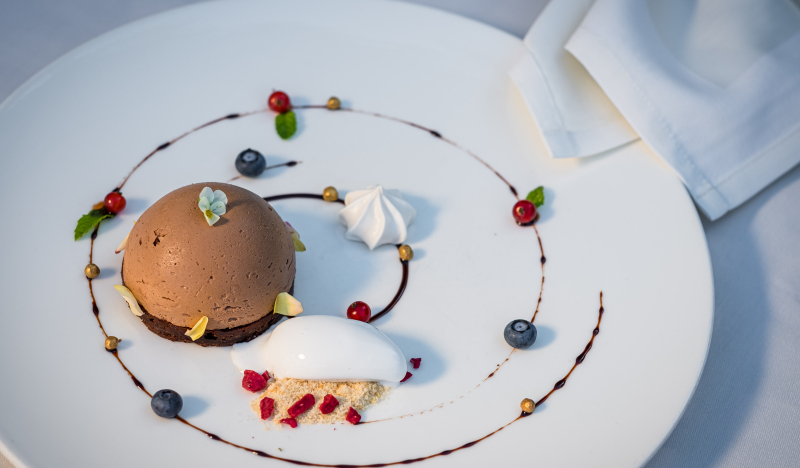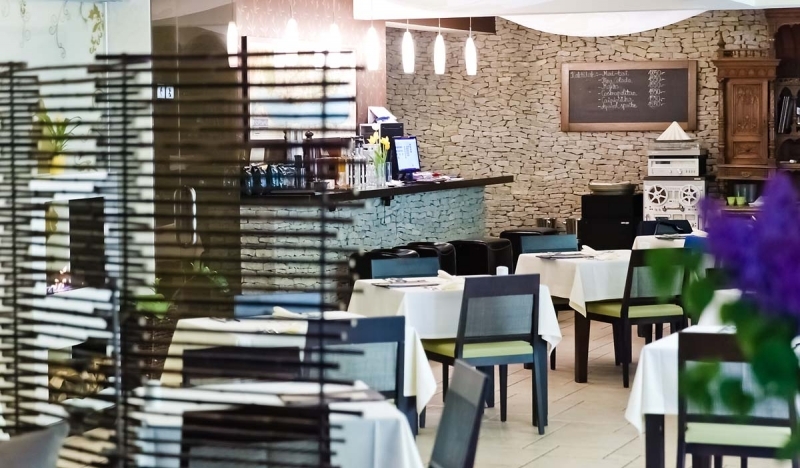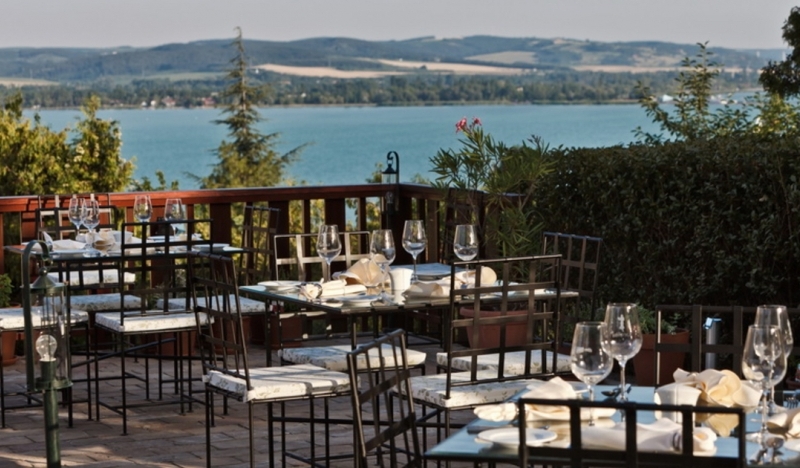 Restaurant Karolina Fűszerkert
In the modern and elegant Restaurant Karolina Fűszerkert we take care of our guests culinary pleasure. The 70-seated exclusive restaurant with its a la carte terrace (80-seated) and lakeview aligns its menu to the seasons, and offers traditional and creatively new flavours as well.

During the course of the tasty lunches and dinners, the finest wines from the Balaton and from Tihany region complete the Hungarian and international cuisine masterpieces. Our specialities are our exclusive tea and wine lists.

On our drink menu, you can find noble Hungarian Palinkas, light refreshing beverages and cocktails as well.
Thanks to our modernised kitchen technology, our restaurant satisfies the needs of today's trends.
A stylish lunch on the Mediterranean-style terrace or an elegant, candlelit dinner in the middle of the spice garden is an unforgettable experience in Tihany's one of the most beautiful Balaton panorama restaurants. You can experience this in Restaurant Karolina Fűszerkertje, on the terrace of the Tihany Echo Residence.
For the children, kid's menus and a playground make the time spent with us comfortable.
Quality Hungarian cuisine, which gives you the spirit of Tihany.

We cook with excellent chefs and ingredients, and some of our recipes are from the secret recipe book of Granny Karolina.

35 Felsőkopaszhegyi st., 8237 Tihany
Table reservation: +36 (30) 605-6311

We wait are dear guests in Tihany, on the terrace of Restaurant Karolina Fűszerkertje.